We Need a Interactive Creative Director
Hello Ambassador,
Student Ambassadors act as the pillars of Yugam and work to promote the event in their respective colleges. Student ambassadors are selected to positively represent a college or university as they help prospective students by answering questions and helping students participate in the fest. Those selected to be student ambassadors will build a professional resume, strengthen their leadership skills and improve their communication abilities.
Roles and Responsibilities
- To promote the Events, Workshops & the Pro Show in their college
- Should post stories in social media and tag the Yugam Handle as means of promoting the event
- Should update their status and stories with Yugam content in Social Media Handles everyday
Why become a Student Ambassador?
Enhance communication skills.
Polish professional skills for future career opportunities.
Gain valuable volunteer experience
Develop strong leadership skills
Increase self-esteem and goal achievability
Represent your institution
Build your resume
Benefits
No registration fee for Yugam'22
Free Yugam T-shirts
Free Pro Show Tickets
Gift vouchers at the end of each task
Get goodies and rewards
For queries contact,
Dhuruvan 9944720955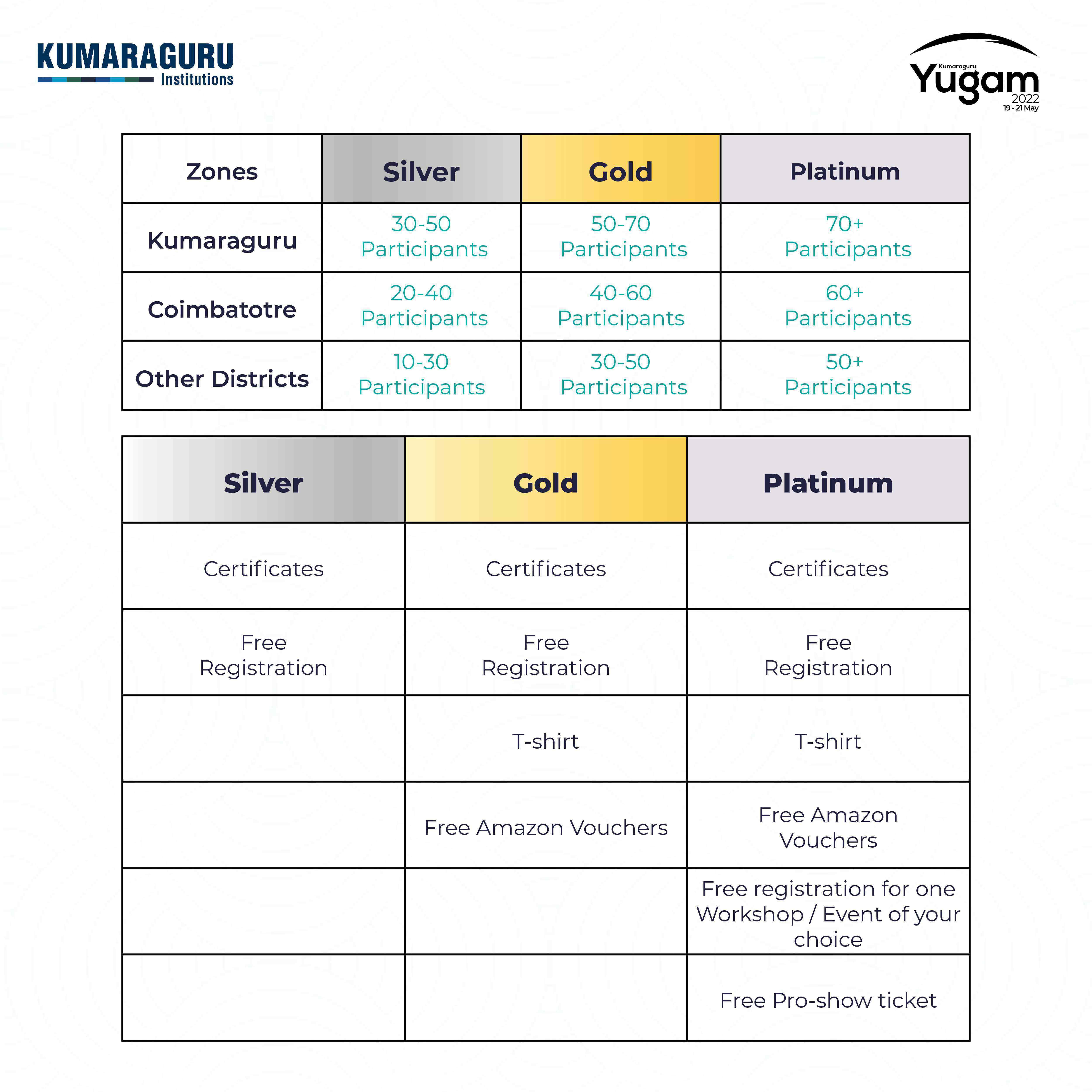 Apply Now