We Need a Interactive Creative Director
Hello Ambassador,
It's time to lead your army to KCT coz this April we are going to fall in love with technology!! You are a Student Ambassador and so you do Stand Apart from the crowd!! And Yugam 2021 promises to be the best edition yet!! Plunge into it and we will show you what's unique about us!! Here is the final gateway to become a Student Ambassador.
Why become a Student Ambassador?
Enhance communication skills.
Polish professional skills for future career opportunities.
Gain valuable volunteer experience
Develop strong leadership skills
Increase self-esteem and goal achievability
Represent your institution
Make new friends (other college students connectivity
Build your resume
Get free stuffs
For queries contact,
Thilak 9952418773 ,
Haran 9976264450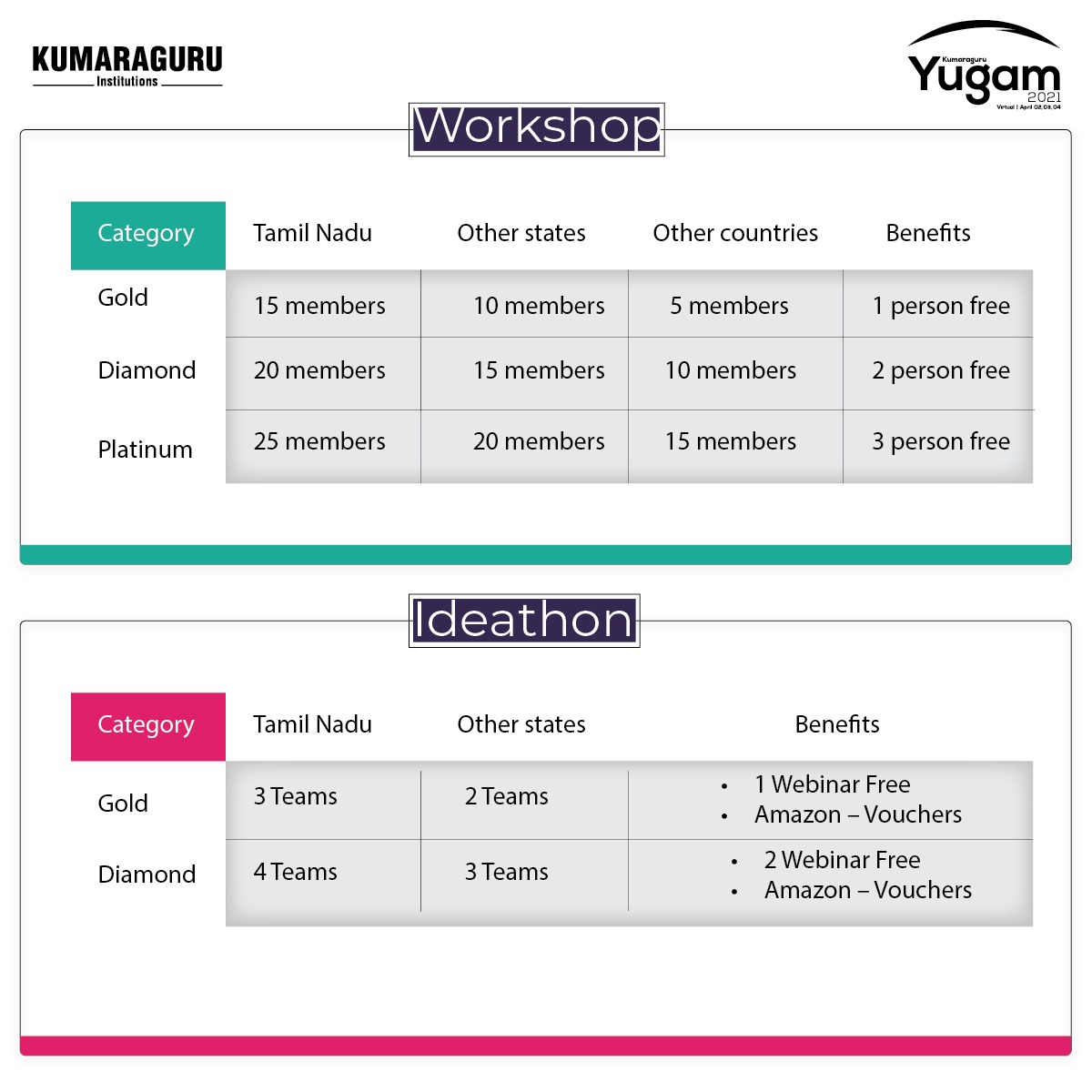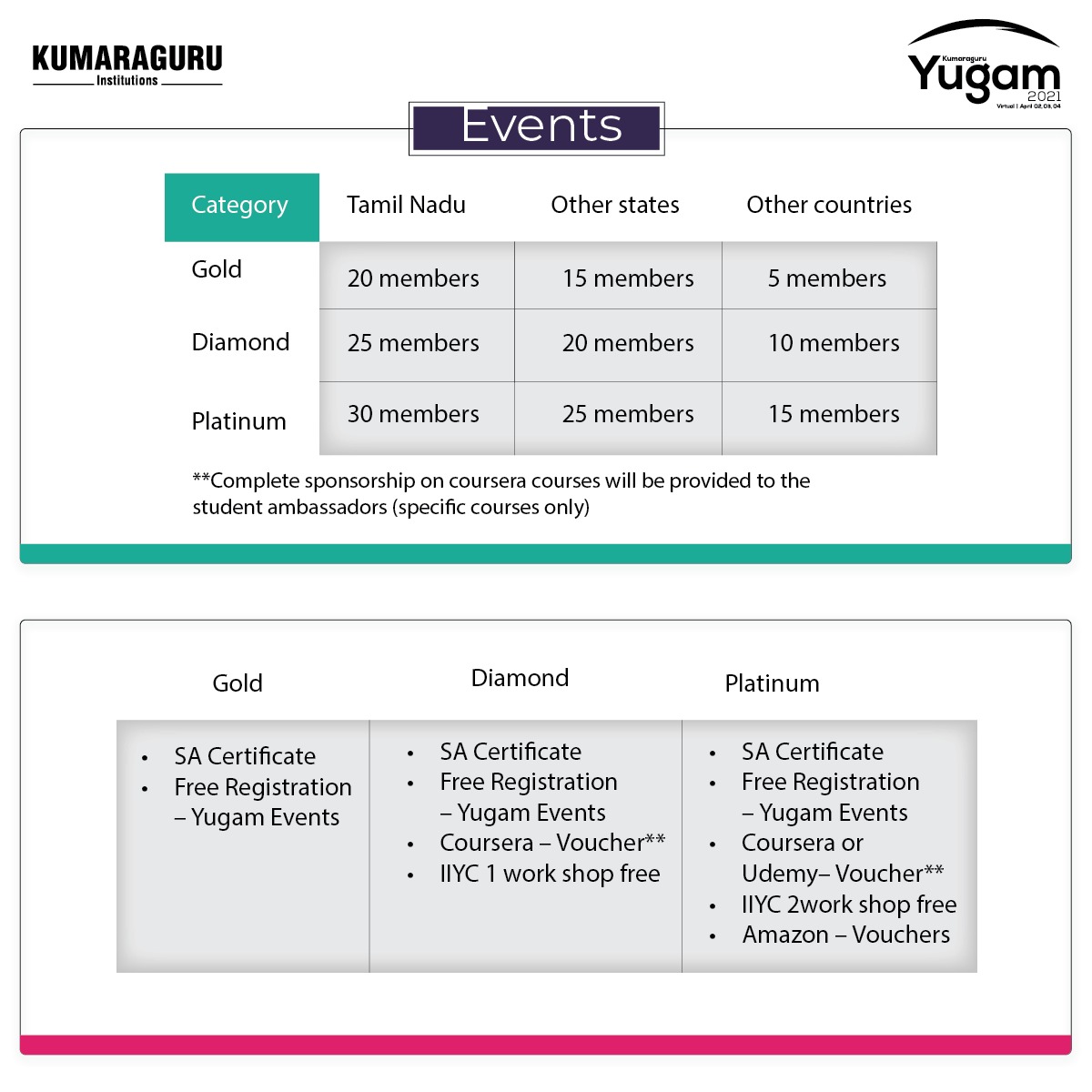 Apply Now